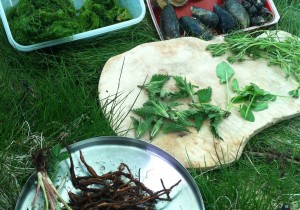 Hot on the heels of securing a €1.8 million grant to lead a project to improve and extend the marketing of slow adventure businesses in northern Europe, CRTR is delighted to announce that it has been successful with a further application for a major trans-national tourism project, securing one of only 15 grants, from over 350 applications.
Entitled 'Gastrocert' and funded through the 'Heritage Plus' Initiative – administered by the Arts and Humanities Research Council in the UK – this €660,000 project will conduct research into both the promotion of local gastronomy that can help to protect the heritage of regional food systems, and how entrepreneurial culture can promote local produce as touristic experiences and products.
Working with partners in Italy, Sweden and Spain over a 30-month period, the Centre will also engage with SMEs in knowledge exchange opportunities to foster understanding of the importance of regional gastronomic heritage and stimulate business competitiveness and entrepreneurship.
For further details please contact the Principal Investigator, Dr Peter Varley, at [email protected].