Department of Tourism/ Te Tari Tapoi and Department of Marketing /
Te Mātauranga Tokoka,

 University of Otago/ Te Whare Wānanga o Otāgo

The University of Otago provides a research-led learning environment that is second to none with a richly deserved reputation for excellence.

University of Otago caters to over 20,000 students from around New Zealand and more than 100 nations around the world. We work in close partnership with Ngāi Tahu, the Māori people of the South Island, and we enjoy strong links with other iwi/tribes.

Otago's Department of Tourism is renowned for high quality, theoretically-informed work and was awarded World Leisure Organisation Centre of Excellence status in 2017.

This department was established in 1989 and is one of the most innovative providers of tourism education and research in New Zealand and the world. We are home to an array of leading, internationally recognised researchers and have an extensive and highly active Masters of Tourism and PhD programme with students from around the globe.

The Department of Tourism staff hold a wide range of research interests and expertise. We have a Managing Editor of Annals of Leisure Research and a World Leisure Organisation Board of Directors member within the Department.

Our academic staff members are on multiple editorial boards of major journals in our field and regularly serve as journal and conference paper reviewers and guest editors.

University of Otago Department of Tourism website

Otago's Department of Marketing is renowned for its many strong international collaborations and adoption of a cross-disciplinary approach to produce world-class research with recent publications in Annals of Tourism and the Journal of Business Research. Our research focuses on finding novel approaches to solving the economic and social problems of today with a strong focus on sustainable consumption research and the Department attracts substantial research income from a variety of sources, internal and external to the University.

Our overarching goal is to provide answers that make a difference to the lives of people in business and the community, and to the lives of our students. Our staff make a positive, direct contribution to the academic and wider community through:
The quality of its research
Their presence on numerous editorial boards
Their contributions to the international marketing community with their ad hoc review work
Serving on several national and international committees – ensuring their research findings make a difference to the lives of people in business and the community, and allowing them to maintain the relevance of their ongoing research
University of Otago Department of Marketing website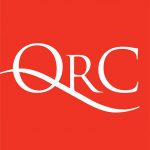 Queenstown Resort College (QRC)
QRC is New Zealand's premier Tourism and Hospitality Management College. Whether students aspire to a career in adventure tourism or wish to enter the world of hospitality, QRC will prepare them with the skills, knowledge and confidence to successfully pursue their management career.
Through a blended delivery of theory, practical and professional learning, QRC encourages students to:
Think it. Current and specialist theory delivered by industry and academic experts.
Do it. Practical learning and structured internships built around individual goals and aspirations.
Be it. Professional application preparing for a career in Hospitality or Adventure Tourism Management
A focus on professionalism, continuous improvement, and positive outcomes underpins the culture. QRC has a reputation for producing industry-specific management graduates who are the employees of first choice.
Additionally, QRC has been classified as a Category 1 Provider by the New Zealand Qualifications Authority (NZQA) and was recognised as the Private Tertiary Provider of the Year in 2014 (ITENZ).
Queenstown Resort College website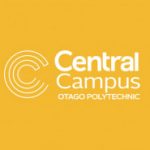 Otago Central Campus
Otago Polytechnic's Central Campus is proud to be a leader in hands-on, career-focused education, achieving some of the best student achievement and satisfaction results in Australasia, and earning resounding endorsements from employers.
Study based in Central Otago – New Zealand's best outdoor classroom and the country's epicentre of outdoor pursuits.
Improve your ability to gain employment in a range of guiding/instructing positions, both nationally and internationally – or go on to further study. Taught by some of the most passionate and dedicated outdoor educators in New Zealand, our programmes have a strong focus on practical learning, self-evaluation, personal leadership and industry experience.
Otago Polytechnic Central Campus (Outdoor Adventure Programme)